How it Works
Ohana Fun! Hawaii is committed to giving back 8% of its earned commissions to various non-profit organizations in Hawaii, and now, through the OHANA FIRST program, you'll get to decide where 25% of our charitable giving (2% of our commissions) will be directed to.

At Ohana Fun, we love Hawaii and that means helping out our fellow Hawaiians that are in need. Many companies that are doing similar business as us are based somewhere other than Hawaii, which takes money out of our local economy and makes it more difficult on those who live here - as you know, Hawaii can be expensive!

When you choose to book your tours with Ohana Fun! Hawaii you're doing a lot more than just spending your money on some fun vacation activities, you're also bringing the ALOHA SPIRIT with you, instead of just partaking of it while here. Together we'll be spreading ALOHA to those in the Hawaii communities that are in most need. ALOHA means much more than just a "hello" or "goodbye"; some of the deeper meanings of the word ALOHA are "with love, compassion, charity, grace, kindness."

Once in the shopping cart, as part of the information we ask you, you'll get to choose the Hawaiian organization you would like to support; simply select one of organizations from the drop down menu. It's just that simple! We will donate, on your behalf, 2% of the commissions we earn on your purchase. Enclosed with a check, a letter will be sent to your selected organization showing all sales which generated their total donation. You may also choose to make a donation directly to any of the organizations featured on the Ohana First program by clicking on the link located directly below their description. Any donation, no matter how small, will be much appreciated, will help change lives and will be tax deductable (US residents).

Thank you for being a part of Ohana Fun's efforts as we give back to Hawaii ohanas (families) in need. If you know of a Hawaii organization directly assisting families in need please let us know about them by emailing us at ohanafirst@ohanafun.net. We'll be glad to take your suggestion into consideration.

From our Ohana to yours,

MAHALO AND ALOHA!
Organizations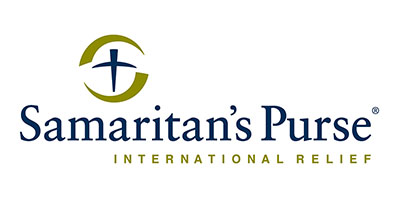 Samaritan's Purse
September 2017
In the devasating wake of hurricanes Harvey and Irma, many people have been left in need. At this time, Ohana Fun are especially donating a portion of our profits to the relief work of Samaritan's Purse throughout the Carribean and US.
Find out more in this update from Wil Brillinger, founder and co-owner of Ohana Fun.
https://www.samaritanspurse.org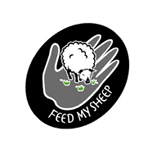 Feed My Sheep
"People of the community, working together to feed the hungry in body, mind and spirit"
Feed My Sheep is a mobile food distribution program, currently distributing food to 6 locations weekly. We bring the distribution by truck to each location; (Hana, Haiku, Honokowai, Kihei, Lahaina and Wailuku) and set up tents and tables so that people can receive food in their area. We give enough so that each person has enough for a wee's worth of groceries; monthly giving out the equivalent of 140,000 meals. Not only do we give food, we also give emotional support. We offer a listening ear and prayer, so that they can experience love and not judgment in their time of need.
Feed My Sheep is a coalition of church congregations, collaborating ministries and corporate sponsors. Our command center now resides in donated space at HC&S on Hansen Road in Pu`unene. A chain-link fence, a few old trucks and Matson shipping containers serve as offices, storage and workspace for preparing to serve our community every week.
http://feedmysheepmaui.com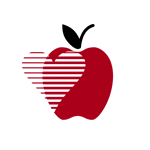 Maui Food Bank
The Maui Food Bank's mission is to help the hungry in Maui County by collecting and distributing food through community partnerships.

The Maui Food Bank serves over 11,000 people a month who are in need of food. We work with a dynamic network of nonprofit organizations and agencies that distribute food to the hungry and who offer over 100 relief programs. It is our goal to end hunger on Maui. We work toward that goal by distributing food and advocating for improvement in government food programs and food policies. A statewide network of suppliers allows the Maui Food Bank to turn each dollar donated into $8 of non-perishable groceries, as well as fresh produce, bread, meat, fish and poultry. This year the Maui Food Bank will distribute over 1 million pounds of food to the hungry.

http://mauifoodbank.org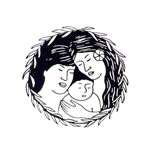 Maui Family Support Services
Maui Family Support Services, with locations on Maui, Molokai and Lanai, works to prevent child abuse and neglect by providing an array of supportive services to children and families. Services include child development and care so parents can work or attend school, nurse home visiting, fatherhood services, help with substance abuse and domestic violence, support to grandparents raising their grandchildren, and education to teens including teen pregnancy prevention. MFSS services are effective as over 98% of our participating families are not confirmed for child abuse and neglect.

The Mission of Maui Family Support Services, Inc. is to promote healthy family functioning by providing supportive services which build on family strengths. We provide support and information within Maui County to pregnant and parenting families with young children, grandparents raising their grandchildren, fathers and male caregivers, and teens who want to avoid pregnancy or who are pregnant or parenting. All services are offered free of charge and confidential.

http://mfss.org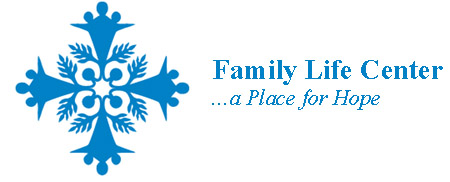 Family Life Center
"To stabilize the lives of people in their time of need with shelter, food, clothing and access to life changing support services that provide hope for a better future".

Family Life Center offers the following services to those in need, on the island of Maui:
- Housing programs for the homeless or at-risk homeless through emergency shelter, permanent housing and rental assistance.
- Housing Placement.
- Assistance to eligible families in transitioning to permanent housing, by supplying a security deposit or first month rent.
- Assistance to families or individuals with one-time emergency financial needs, who might be facing eviction or cannot otherwise afford a home.
- The Ho`olanani Shelter; a 15-bed emergency shelter for women and children, where those overnighting will have a bed, shower and a hot meal.
http://flcmaui.org/